Cape Verde is an island country spanning an archipelago of 10 volcanic islands in the Central Atlantic Ocean. 500 kilometres west of Senegal, it's a former Portuguese colony and tourism started booming about ten years ago. We put together 5 things to do in Sal for you.
Every island is different, and it has own character, ranging from a desert landscape to green sugar cane valleys, and moonlight volcanic scenery.
We stayed on the island of Sal, named after two large salt ponds. It's 29 kilometres long and 11 kilometres wide. It's flat and desert-like, you can visit it in one day. Most holiday resorts are located in a town called Santa Maria.
Here are our Top 5 Things To Do in Sal
1. Rent a car
You can rent 4×4 at your hotel or in a local car rental shop. When we were renting the car, we were informed that we're better off leaving the windows in the car open should we decide to go for a walk in the desert and wanted to leave our car unattended. This is to stop thieves from breaking the windows to get into the car.
We didn't go for a walk in the desert, by the way. We just drove through it.
Renting a car is a great option if you want to visit the island on your own. You can go to all the must-see places, like Salinas, which is the big salt mine, Blue Eye, which is underwater blue-cave that from the top looks amazing, see mirages in the desert and even drive itself along the coast is very unique and beautiful and scenic.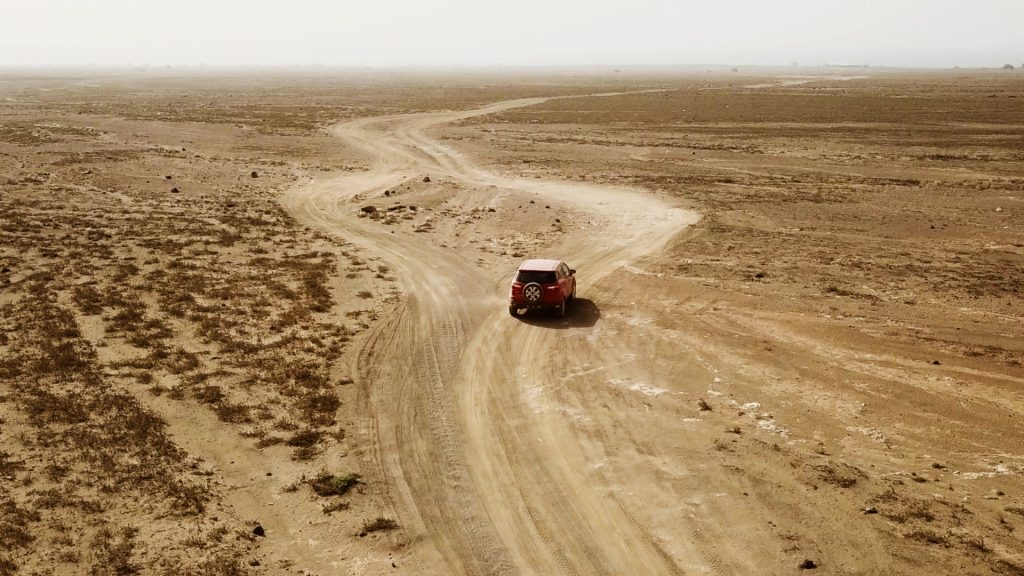 2. Rent a quad
In Santa Maria, there are a few places to rent a quad, which is easier than renting a scooter, as you need a motorbike license to rent one.
Once you have a quad, you can take the highway to the main town in the middle of the island called Espargos, turn right, past Salinas, and head south. The route is scenic, you can even spot some nursery sharks and old shipwreck.
We enjoyed riding our quad abroad on a proper desert trail. The whole trip should take you no longer than four or five hours, just remember to wear old clothes, sunglasses, and a scarf to cover your face, because, after this adventure, you will be completely covered in orange dust.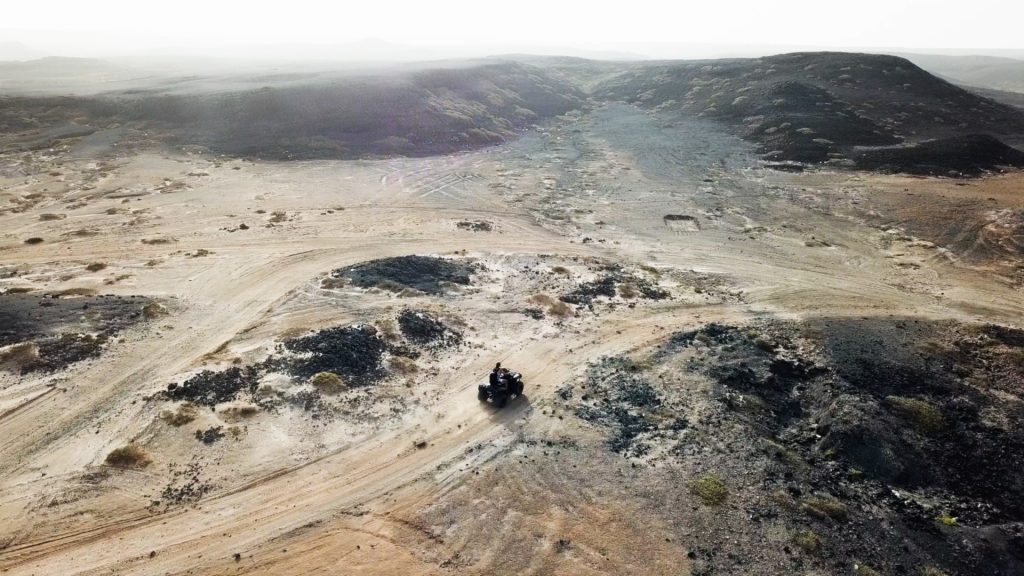 3. Kitesurfing
Cape Verde is one of the best places in the world for kitesurfing. It holds world championships and it has few local world champions too. You can even book classes with one of them.
Kite Beach is located five minutes drive from Santa Maria and you can get there by taxi. If you are a keen kitesurfer, this place is probably already on your bucket list and you will enjoy it big time. If you're a novice to the sport, just like we are, you can try it out with one of the great schools that operate on the island.
We both tried it and we had a lot of fun and a lot of water in our lungs, and we want to try it again on calmer water.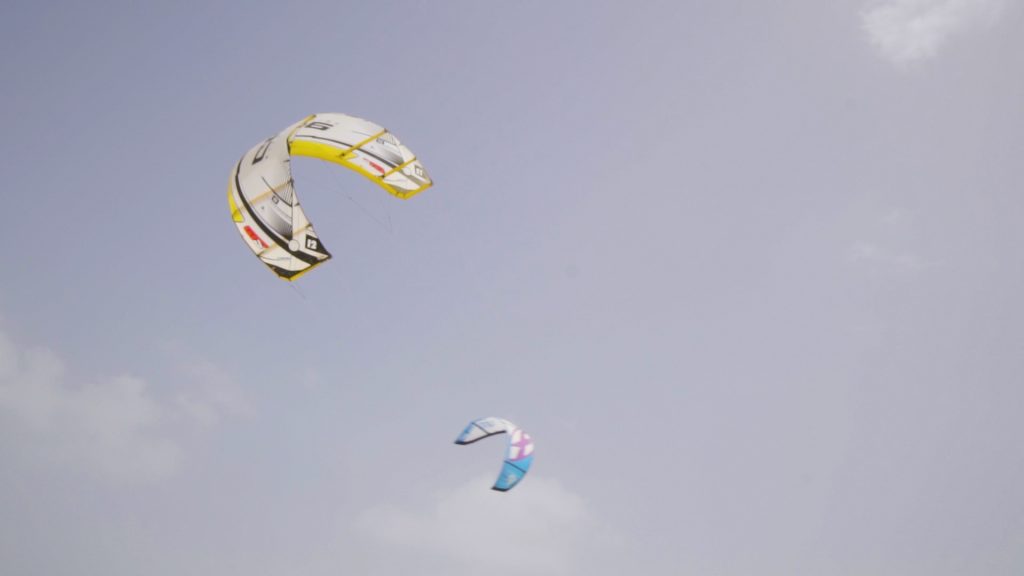 4. Take a Catamaran trip
You can book this kind of tours in a travel agency in Santa Maria or at your hotel. If you want to spend a relaxing afternoon and have a drink, dance with the local tour guides or attempt playing the drums then this is the perfect option for you.
The experienced crew will show you the island from a different perspective. You will enjoy beautiful views and with a bit of luck, you might even spot a dolphin.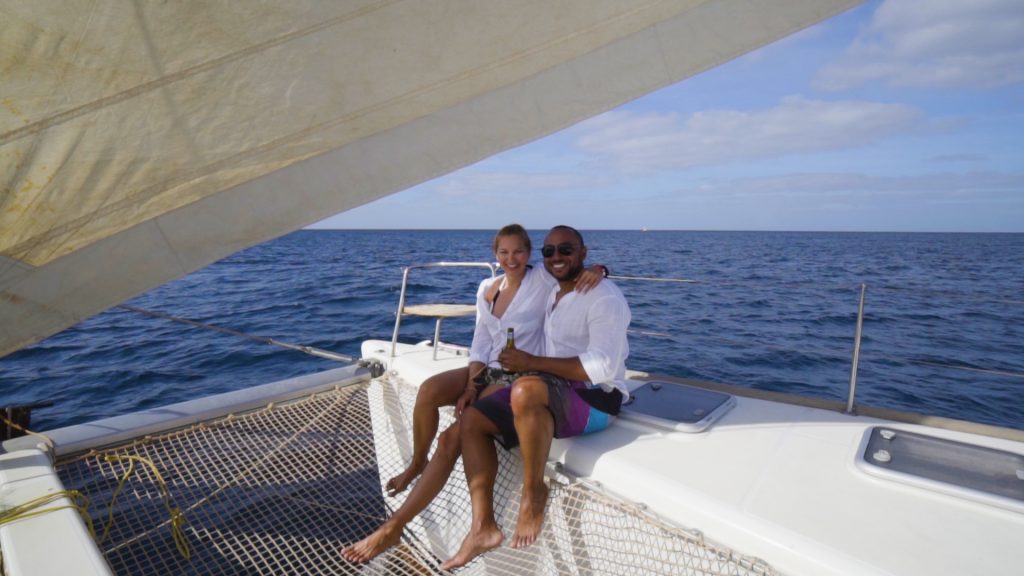 5. Go snorkelling
You can snorkel in a few places in Santa Maria. You can use a tour company to take you to the best snorkel locations or you can dive into the water once you're on Catamaran trip.
Locals told us that sadly there's not that many fish as it used to be due to commercial fishing done mostly by Chinese companies. However, you can still admire beautiful corals and the fish that is still remaining in the waters. So enjoy!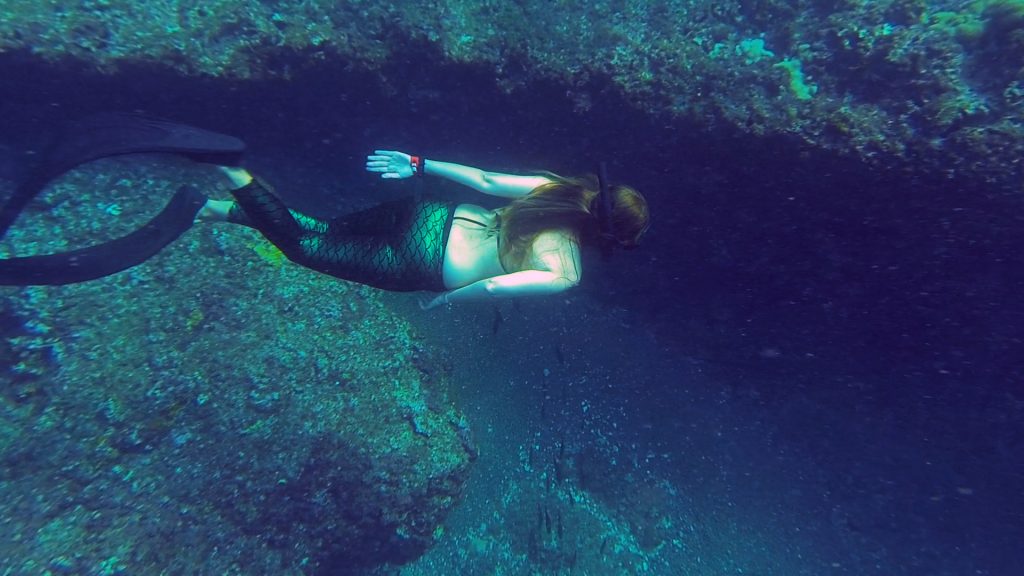 We spent 7 days in Sal and these were the top five things to do. If you have more time, however, try to get a boat and visit other islands as they are very diverse.
Where we stayed: Oasis Atlantico Belorizonte Hotel.
Tour company we used on the island: No Limits
You can watch this video and more on our YouTube Channel, please give a thumbs up, subscribe, leave us a question, we shall respond to all your comments and hope to see you in the next episode. Feel free to also watch our Balkan Road Trip Series