How He Proposed! We'd been on the island 3 days now, and the tension in the air was so thick you could cut it with a knife! She knew I was going to propose but she wasn't sure it would happen on this African archipelago.
The Plan
I've been planning the engagement to Margo for a while now. I managed to get an idea of the type of ring she would like by joking about ring sizes. It had to be unique and art deco style and one day she shows me this Blue Saphaie Cartier ring. It looked exquisite. I trolled through the web looking for something similar but to no avail. "This would have to be custom made", I said to myself and without a second thought planned a trip to Hutton Gardens.
I window shopped through some jewellery shop windows in the heart of London's go-to jewellery spot. Nothing caught my fancy, I couldn't find anything like the ring. I started asking around and a friend of mine gave me a number to a local setter. I made a quick call and arranged to meet up. During the consultation, I explained what I wanted and he was ready to start work, however, due to family issues, he had to pull out of the job. He did introduce me to his colleague who was to take over.
I showed him the picture and he smiled. "What a wonderful choice", he said, "I've been waiting for a project like this, if you don't mind, I'm going to take my time with this." The ring was going to take some time to finish and I had already booked the holiday to Cape Verde. Jason and I came up with a plan, he was going to give me a temporary ring. I was to use this on the day and replace it with the new one afterwards.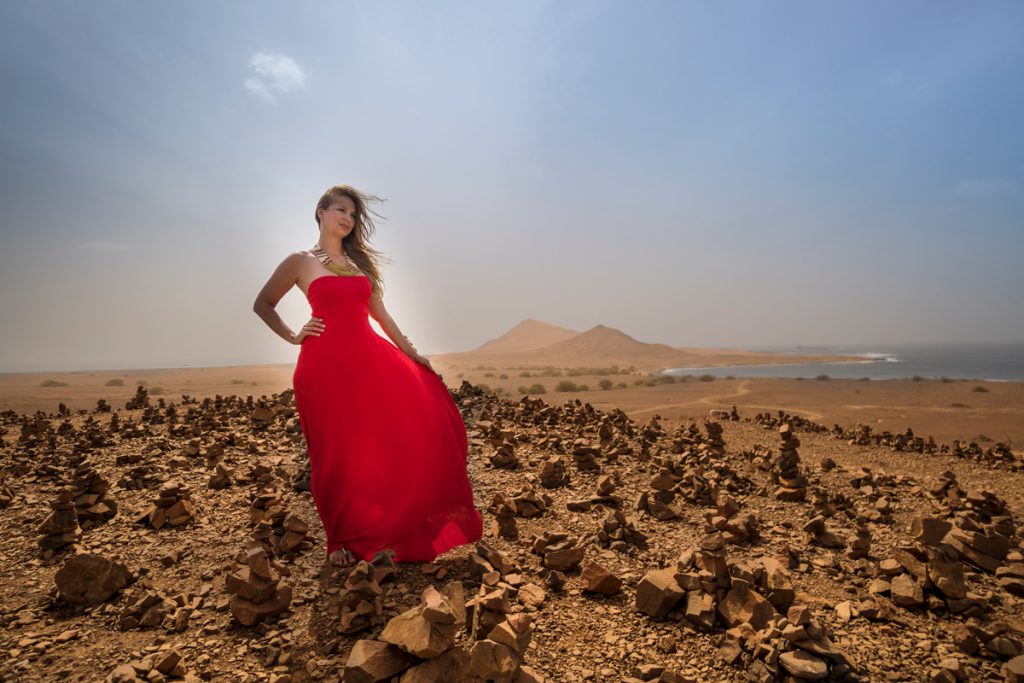 The Diversion
I had a small pouch for the ring and hid it in a small pocket within my camera bag. Margo flirted with the idea of getting engaged in Mauritius but I felt it more a honeymoon destination. She also knew me well and because of this, I find it hard to keep anything from her. To put her off my plan, I booked us a trip to Sal, Cape Verde. She would be none the wiser as I also insinuated what we would book Zanzibar too.
Choosing a day from our week-long holiday was proving harder than I thought. Should I do it once we landed or should I wait till the end of the holiday? In the end, I decided to play it by ear and see when would work best.
She sensed it, her 6th sense was tingling. I had to act fast. On the morning of our 3rd day, I felt it was now or when we did get to Mauritius (wherever that was). I had asked her to pack some nice dresses for a photoshoot in the desert. She chose a red dress what would go nicely with the scenery. "I'll rent a car today and we can explore the island", I told her, "Take the dress and this should be fun". As the day progressed, the tension grew. She became agitated, later turns out she was soo nervous too.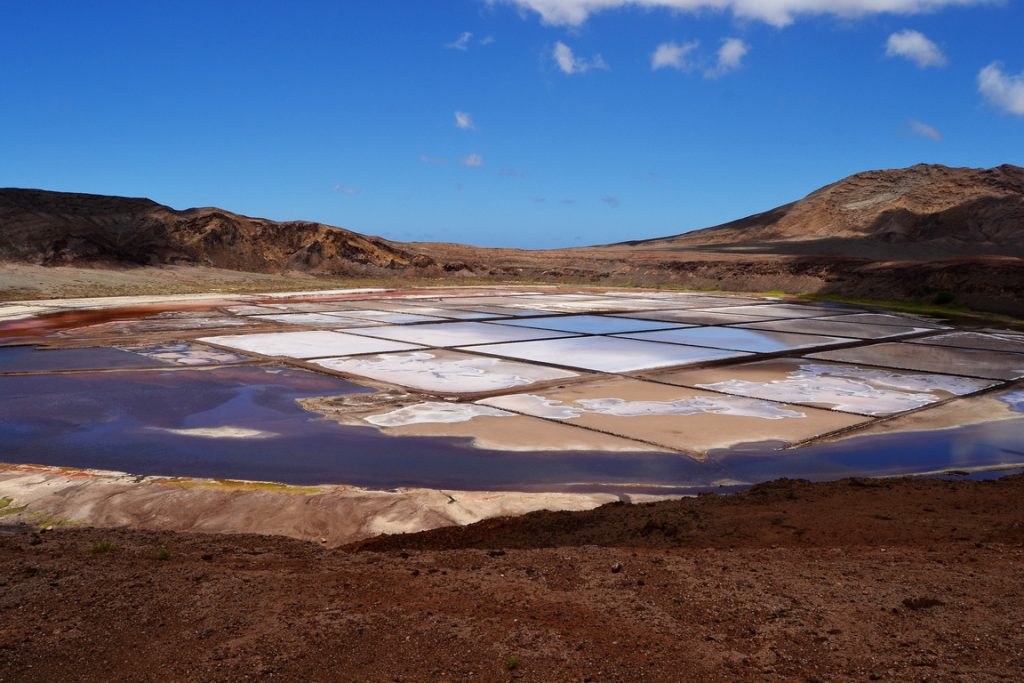 The Engagement
We drove to the middle of the island and through the desert stopping for the makeshift photoshoot. She was so beautiful in the dress and that made me start thinking about how I was actually going to ask her. I also started to ask myself what if she said NO! That freaked me out even more!
I had planned to drive to the top of Salinas, an old salt mine, and there I was to go down on one knee. We got there just before sunset, the setting was amazing. Margo jumps out of the car and decides not to talk to me. Was this an argument? why is she annoyed? Is this the right moment? were questions that raced through my head. I calmed her down and got her into the car and we had a chat. I then asked her to join me for a stroll which she did. Quick nerve check and down I went.
Will you marry me? She's quiet for a moment. The moment felt like forever! Argh!!! She looks me in the eyes, with the most amazing smile ever and says: "YES!" I was the happiest man on the island that day.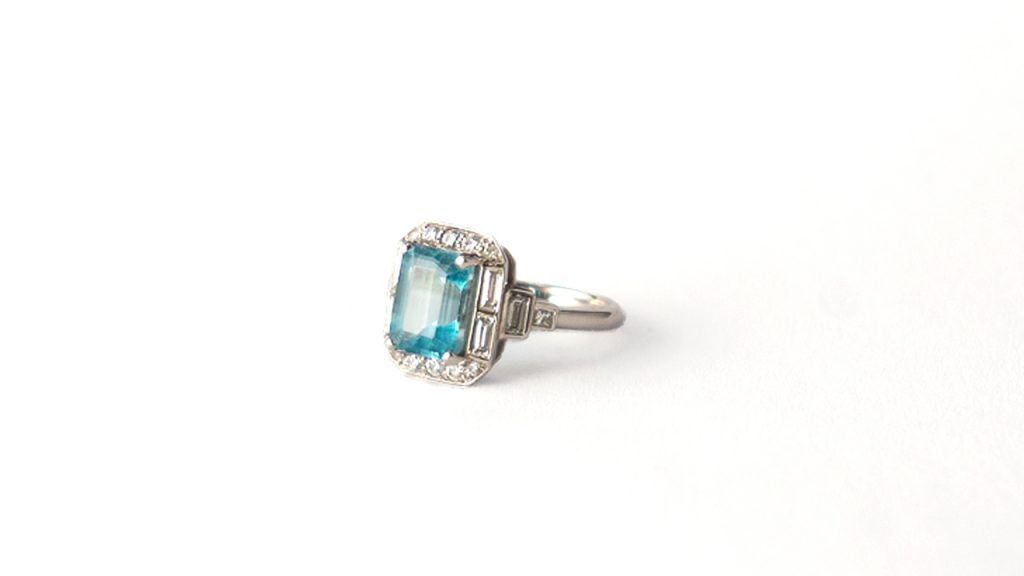 The Ring
The rest of the holiday from then on went smoothly. The weather was great and we were finally relaxed. We flew back home and now I had to replace the temporary ring with her real one. Jason had given me a time frame of about 6 months and as it was based on a 1930 Catire Art Deco design I didn't mind how long it too. Margo was even happy with the one she got so she was in no rush too. We finally collected it, it was perfect, Jason had done a marvellous job. Well worth the wait.
The central stone is Aquamarine, a sailor stone and also my birthstone. Perfect choice if you asked me.
We made a short video: How He Proposed in Sal, Cape Verde on our YouTube Channel. You can watch the proposal in action.