After spending a very authentic night in Rozaje (Rožaje) partying with some locals, we continued our Balkan adventure into Serbia. Our plan was to drive to Zlatibor where we would be spending the night and then visit Mokra Gora the next day.
Zlatibor is a mountainous region in the western part of Serbia. It is a popular place with tourists visiting Serbia for health spas, skiing, and hiking. The resort also felt a little bit like the playground for Russian oligarchs. We left Zlatibor ver early the next day with the hopes of catching the old train, Ćira, ride through the scenic routes of Mokra Gora.
The train station was closed for the winter season, even though we read it was still open. This may have been a blessing in disguise as we came across a place we had never heard off before!
Drvengrad – Mecavnik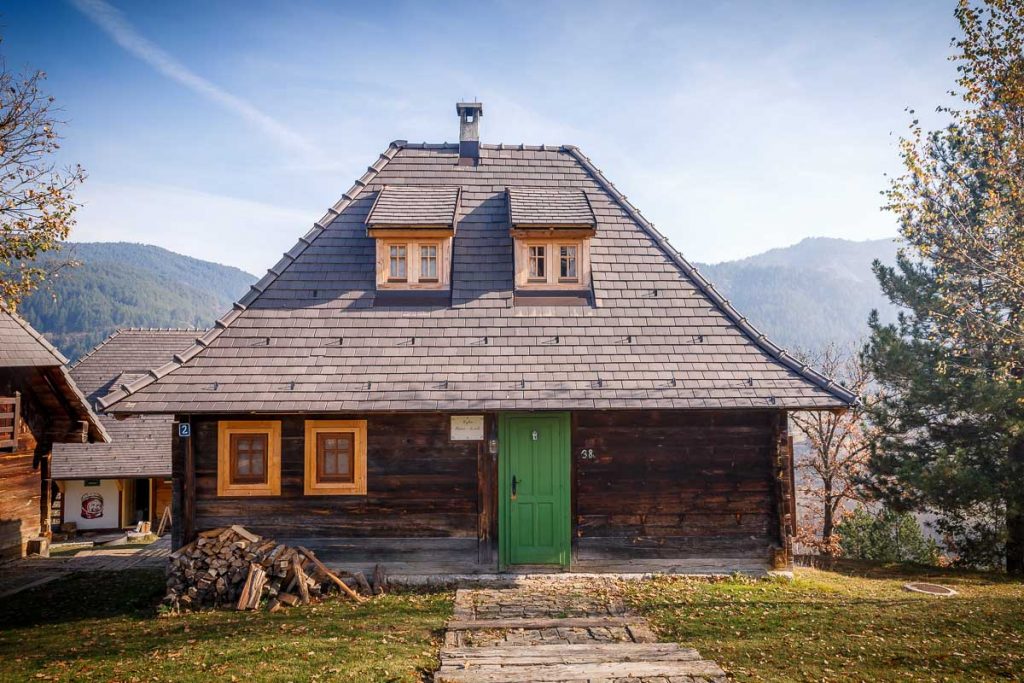 Situated on the top of a mountain is an enchanting enthno village, Drvengrad. The name can be translated into English as 'Wooden town'. It was built by famous film director, Emir Kusturica, for the production of his film "Life is a miracle".
The main streets in the village are named after some famous people like Diego Maradona, Frederico Fellini, Novak Djokovic, Nikola Tesla, and more.
Drvengrad is now a tourist resort. It has a cinema, shops, restaurants, swimming pool, and a hotel. To book yourself a stay, for instance, a night will set you back from £70/€80/$90 USD per night.
Life's A Miracle
Luka is an engineer working on a scenic rail line linking a small Bosnian town to Serbia. He has a wife, Jadranka, and son, Milos, an aspiring soccer star. The twist of the story happens when Jadranka runs off with a cymbal player, the Balkan conflict breaks out. Milos joins the Serbian army but is captured therefore becomes a prisoner of war. A plan was hatched by officials to free Milos by trading him for a captive Muslim woman, Sabaha. Luka falls in love with the captive woman, As a result complicating things a bit.
I don't want to add more details here so as not to spoil the film for those who want to watch it.
Entered into the 2004 Cannes Film Festival, the film has great reviews on IMDB and Rotten Tomatoes. IT was released on the 14th of May 2004 with a budget of $8 million.